How can I buy BookNow?
There are no fixed costs or fees to honor. You can buy the number of seats you want at the cost of € 0.20 for a minimum limit of 50 seats (or € 10). The system will automatically deduct the reservation from your credit. A bit like when you recharge your mobile phone.

What is a Ticket?
A Ticket is a prepaid slot of seats related to your restaurant or club. Each one costs € 0.20 and is associated with a single person: this amount will be deducted from your budget only after the booking takes.
A practical example
Have you received a reservation for a table for 4 people? You will be charged € 0.20 for each diner who occupies a seat at the table. You got it right: you pay only and if you receive reservations with the BookNow system!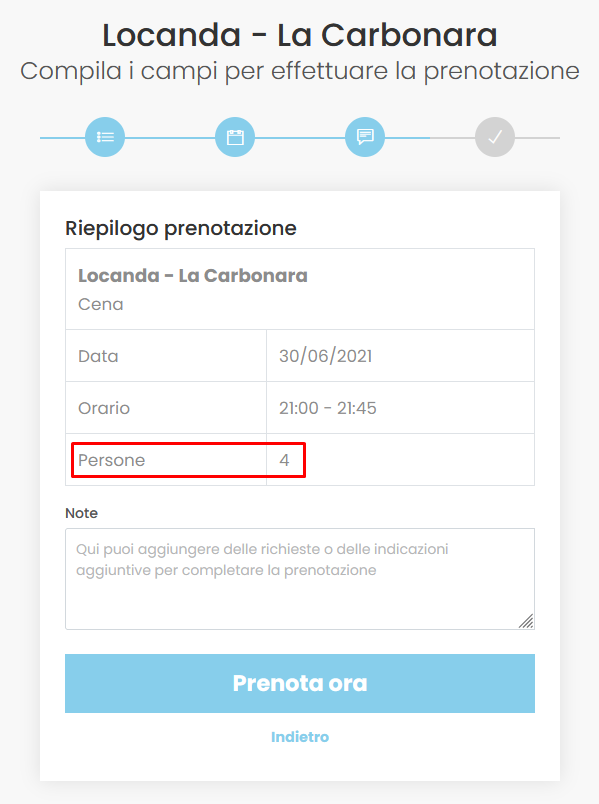 Normally, anywhere in the world, the cost of the reservation is charged as an "extra" service to customers who are happy to pay for a service that improves their consumer experience.
Start creating your digital booking system now with BookNow, the simple and most intuitive service. Yours starting from only 10 €!